Assessment of potential or existing pollution of groundwater and the geological environment (pollution by oil products, radionuclides, chemical waste, etc.);
Development of pollution's monitoring programs and monitoring of their implementation
Development of programs for the recycling of waste, carbon dioxide into the geological environment.
Example: Assessment of the possibility of CO's disposal in the North Stavropol UGS according to the observance of UN Framework Convention on Climate Change by Russian Federation .
Objective: Justify the possibility of CO's disposal using a 3D model of UGS thermal mass transfer, which was developed in the TOUGH2 software package.
Result: СО's volumes of possible disposal and the time of front's advancement to the existing UGS wells were calculated.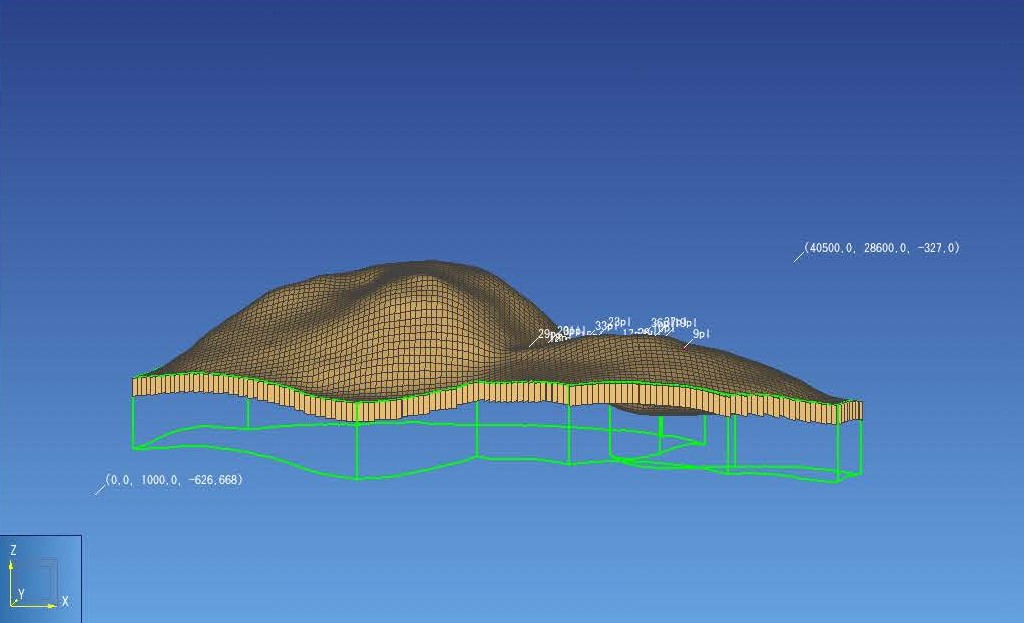 1. Model of UGS (side view)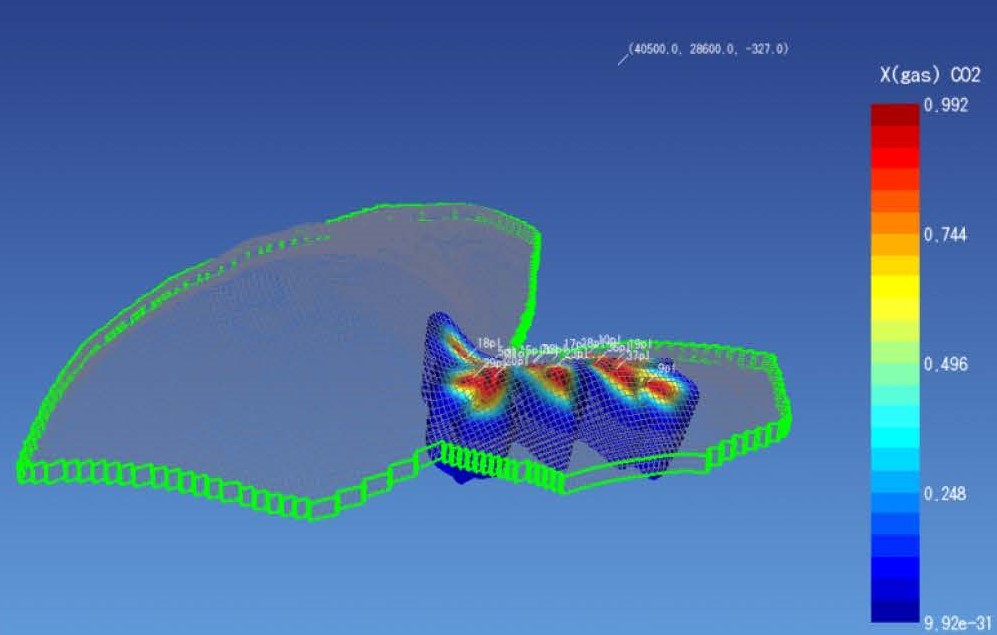 2. Distribution of supercritical сonditioned carbon dioxide in UGS for 15 years of injection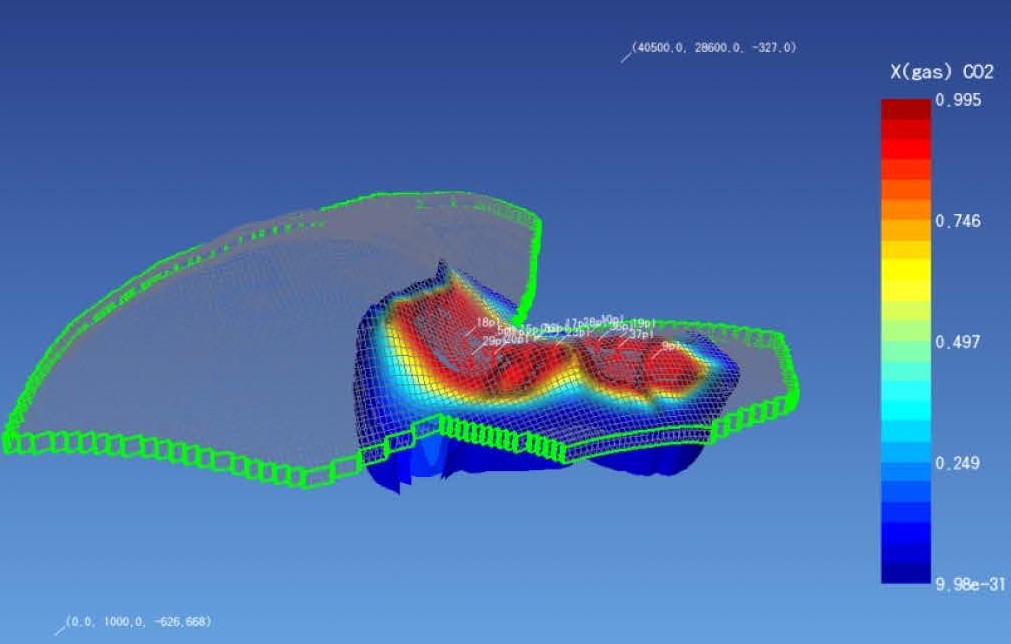 3. Distribution of supercritical сonditioned carbon dioxide in UGS for 70 years of injection